Wat Sopharam | Phra Ajahn Puttar | Vipassana meditation | Children's shelter
The Vipassana Meditation Center at Wat Sopharam was established in 2018 on the grounds of a historic Buddhist temple that dates back about 250 years. Vipassana Master, Abbot Phra Ajahn Puttar, wished to embody the principles and wisdom of his teacher, Phra Ajahn Luang Pu Tong, and to bring Buddha's teaching to life in the most accessible way possible.
We have 26 rooms for meditators and more are coming. Most of the rooms have airconditioning, showers, and toilets inside. Practicioners from around the globe visit the temple to experience the effect of the Vipassana. Teaching is provided in English and Thai.
Clean mountain air, good food, and breathtaking sunsets are just a few of the benefits that help bring the mind into balance. The large grounds of the temple allows you to walk around and choose the most suitable place for meditation.
The Abbot of the Wat Sopharam Phra Ajhan Puttar is a Buddhist Vipassana Master who is experienced in teaching monks and lay disciples. His method is based on an individual approach to each and every student's level and needs.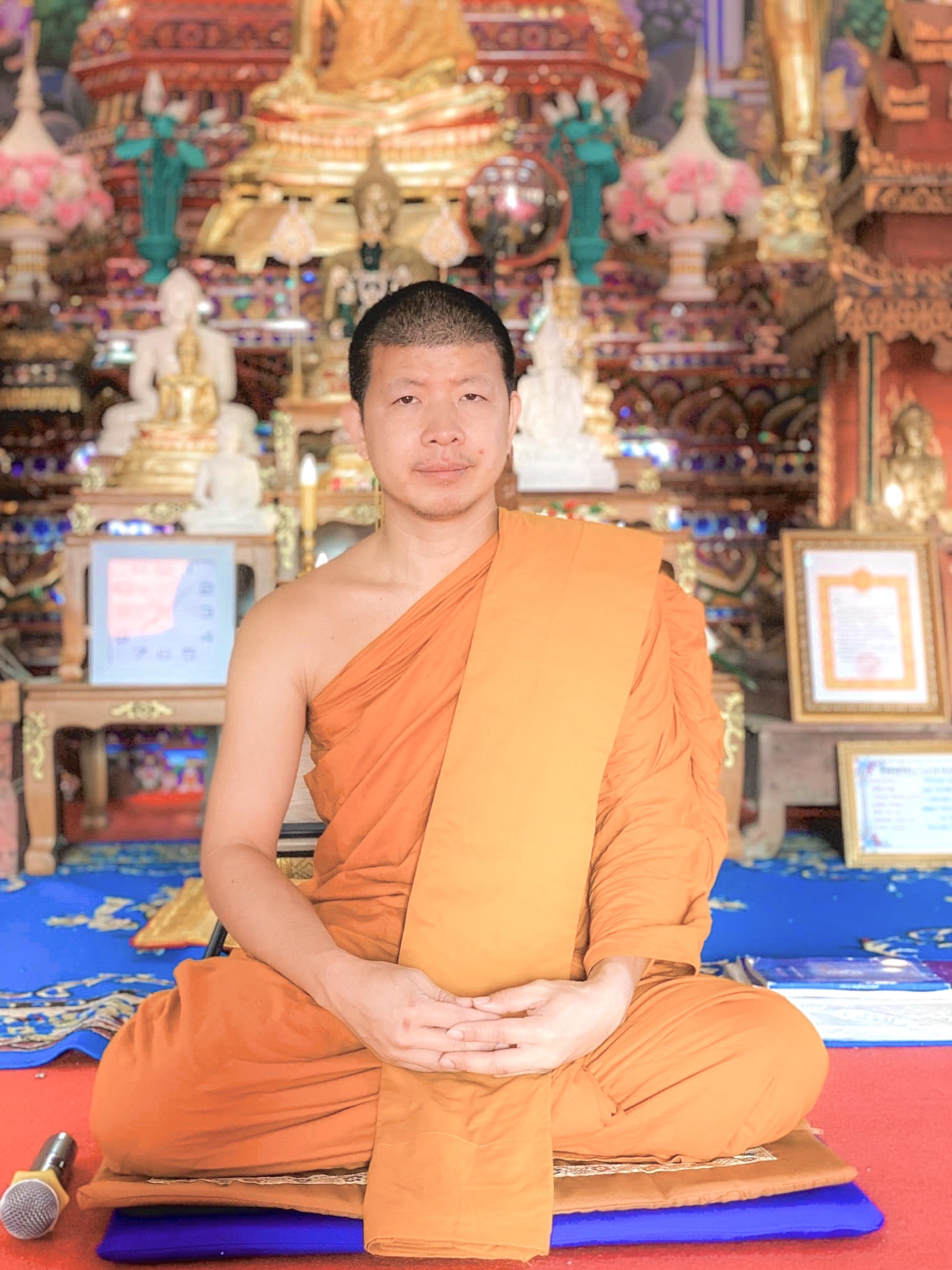 The Vipassana practice is based on the Four Foundations of Mindfulness: Body, Feelings, Mind, and Mind Objects. A meditator intends to be aware of outstanding events in the mind and body at the present moment and observes them without judgment or expectations.
Wat Sopharam is a shelter for more than 40 kids with challenging backgrounds. We help them to learn skills needed to succeed in life, provide access to school, and find volunteers to teach them languages including English.